I flew  into Salt Lake City and from there I got on a much smaller plane and flew into St George . Here is Kay and I just before boarding.
The view from the plane was awesome . Southern Utah is so pretty.
Stampin Up goes all out on this trip. They don't overlook anything. It just makes us feel so special.
They set up a gathering place for us.Great comfy place to sit and chat plus lots and lots of treats.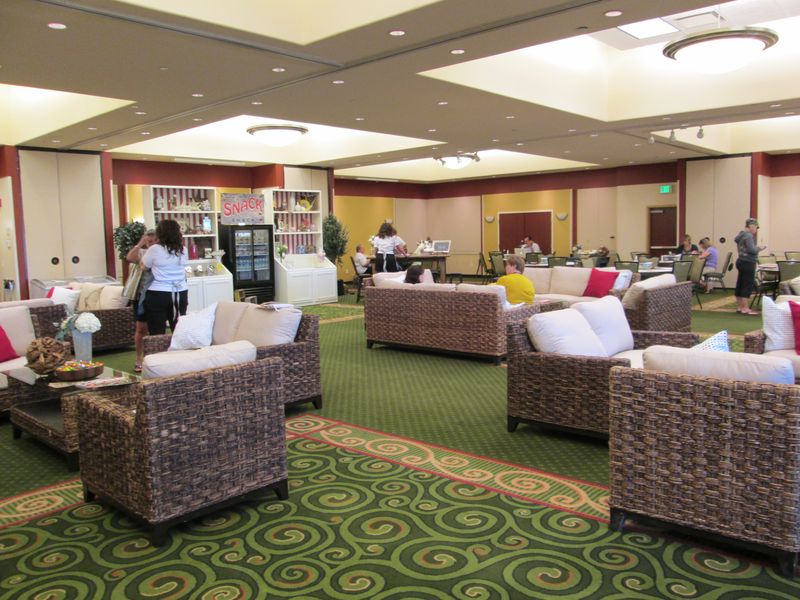 The first night we have a welcome dinner. They had places set for us and a neat place card.
Then we got our bibs.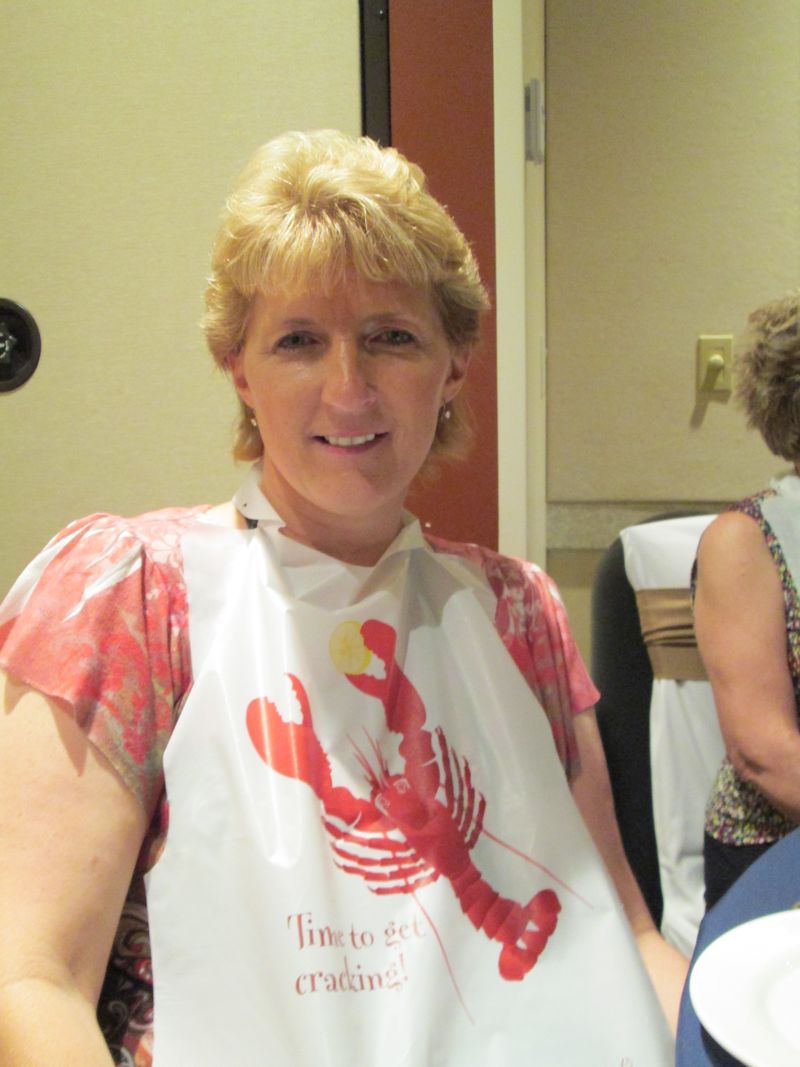 So we all wondering what our meal was going to look like and out it came.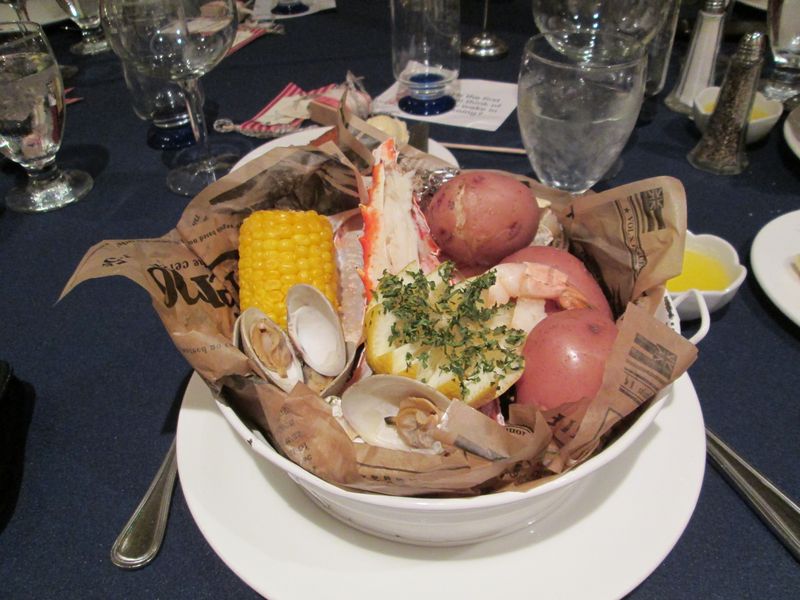 The meal was awesome and we all loved what we all found in our bucket,there were goodies in the bottom too. We even got to bring home our buckets.
After dinner we all had a special packet of stampin supplies on our beds, for the make n takes the next day.
Check back tomorrow for more pictures from the trip.