The next day (Thursday) was a free day.I ended up stamping most of the day and helping some demos do their cards for the card swap that night. We had a pajama party scheduled that night. Again we had lots of treats.

Here is Connie and I waiting to get into the party.
They had some demos give us some business tips. Then we got to swap our cards .We had to make 120 cards, we got some awesome cards back. Its really neat to see everyone lined up in the hotel halls. We kinda take over the hotel.
We had a special gift on our beds that night. We got a blanket. It is so soft and has a tag on it that said Founders Circle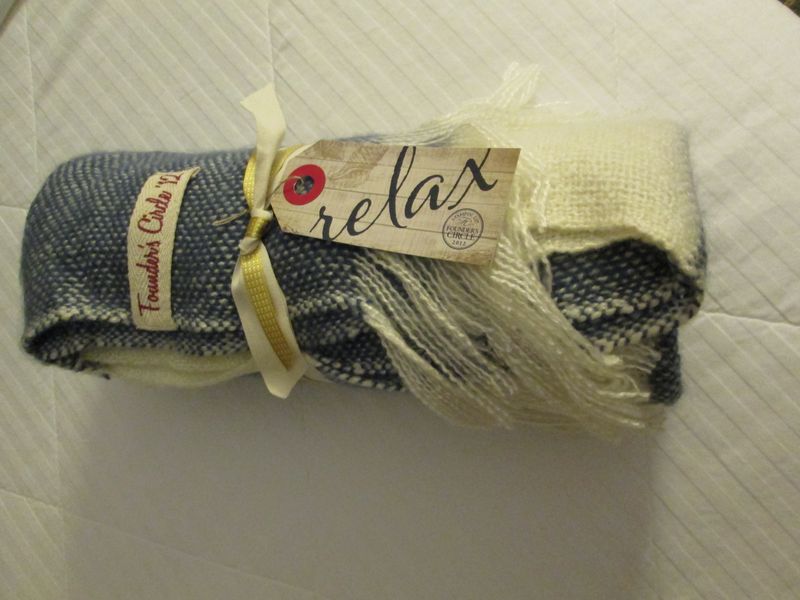 More pictures tomorrow. Check back.