First take black cardstock that is 5 X 3 3/4 and use a flower from the Flower Shop stamp set and stamp it with the Versamark stamp pad. Next put white embossing powder over the stamped area and shake off the excess. Use your heat tool to heat that area.
Then use a Blendabilities Marker Set to highlight the area. Blendablities are neat because they come in three shades for each color group a light, medium and dark.
For this project I used the Melon Mambo and Costal Cabana Sets.
Color directly on top of the embossing image. I think this really makes the flower pop.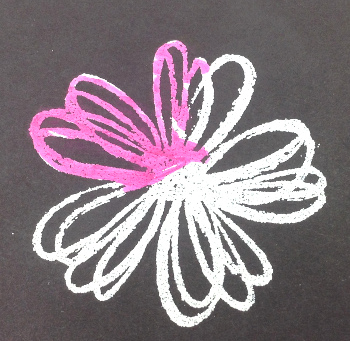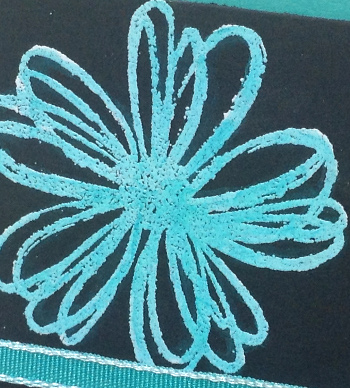 Layer this piece on to a coastal cabana card stock that has been cut to 5 ¼" x 4". Next, layer that piece on to a white card base. For extra flare I added a piece of coastal cabana grosgrain ribbon tied in a knot. The stamped greeting I chose is from the Sassy Salutations stamp set and can be easily changed to for any occasion.
I hope you enjoyed the new technique today and watch for more samples using embossing techniques!