Here is another way to use the Soft Pastels.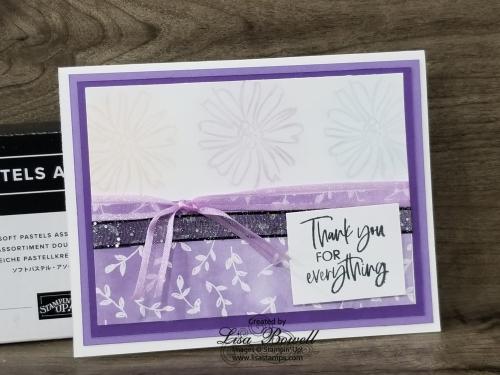 I made just a light colored images. By adding more color you can make it darker.
Added some designer paper and put 2 different ribbons on the card.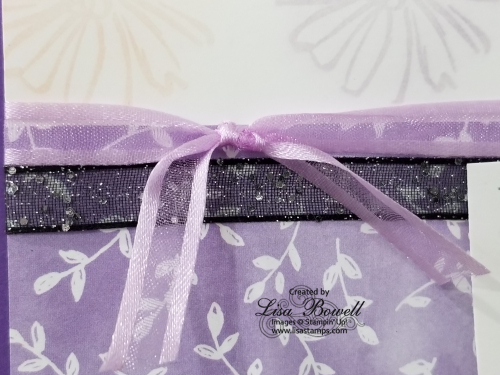 Added a tag to the card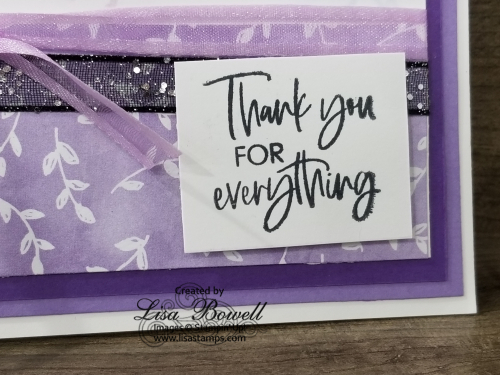 This card could easily have a tag added to it.
If you have a $50 order I will send you a free product in the mail.
If your order is over $150 don't use the host code cuz you can pick out some free stampin products  to your order
Product List