When the new catalog comes out we always go through it and pick out our favorite sets. This was one set that I overlooked. I went first and made my list and I seen how this set fit together I had to get it. And I love how it all fits together.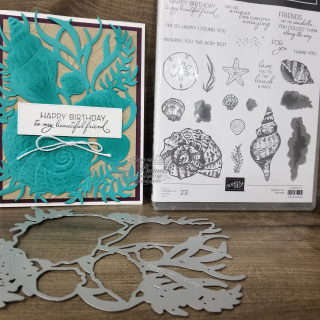 First you cut the cardstock out with the die, then it matches up perfectly with the embossing folder and then I added some ink to show the texture.
The verse from this set fit the rectangle stitched dies. We also will be having white  twine in the mini catalog.
 With all the sneak peed cards from the mini catalog. I bet you are excited to see it.
There is also designer paper that matches the stamp set too. This is one of the must have suites. When you get your catalog it is on page 41. Check it out.