Here is such a fun set to stamp with. It seems like Gnome are so popular right now. There is always a craft show the opening day of deer hunting that I go to and well that was canceled this year. 
Last year at the sale they had this booth and it has so many cute Gnomes and I decided I was going to come back. Well it got later on in the day and I came back to the booth and almost everything was sold out. I told myself next year I am going to that booth and getting my stuff right away. Well now it was canceled. I guess next year.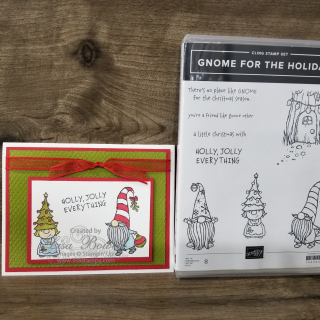 I colored the Gnomes with the stampin blends
The backgrounds on the card. I used a embossing folder but took a sponge and put Old olive ink on it and brushed it over the texture background to make it a little darker.
I used the Real Red ribbon to finish it off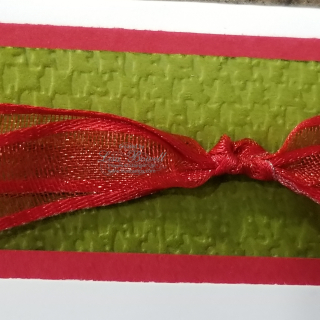 I think this card turned out cute.
To place an order click on any of the images below.
Product List