I know it has gotten cold out and some snow is already on the ground but I wanted to share another card using this autumn dsp.
It has a different look to it but a fun new change to the same old cards,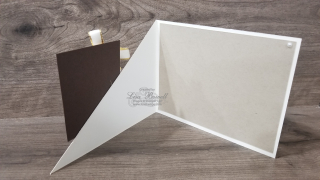 This dsp it so neat with the copper and gold foil in it.
The saying on the front of the card is from the stamp set Woven Heirlooms
Topped off with a very vanilla bow with god trim on it.
Be sure and check out my new customer rewards sheet
Product List