This month you are getting a sneak peek of the cards from my monthly card group.
Just image getting a video with me showing you how to make 3 cards from one stamp set. Then you get the card supplies in the mail to make these cards at home.On the 1st of the month I show you what stamp set I will be using that month. When you place your order you get to pick out the products you purchase. You do not neeed to buy the stamp set I am using that month. You may have a set that is pretty close to what I am using so you can use your set.
Here is another peek at one of the cards.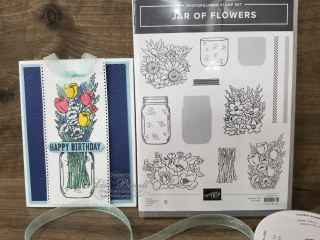 I used the stamping Blends to color the flowers. It is so easy to blend the colors.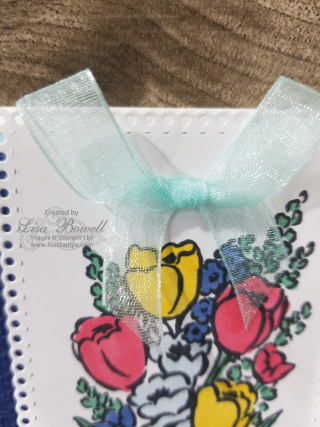 The products I use for the card group are all products in the current Stampin Up catalogs.
Any items cut out from a die or punch are all cut out for you. Also if I use an embossing folder.
The next card group will start on September 1st. I will post a video showing the stamp set, my web address and the host code to use.
Don't forget about my special in August for FREE CARDS.
For the month of August get FREE cards and card kits.
This is the special from Lisa Bowell only.
*Place a $40 order and use the current host code
Current code N66HK4ZQ
You will get a finished card and a card kit to make 4 more cards.
*Place a $50 order and use the host code you will get
the card kit plus
10 completed cards
*Place an $80 order and use the host code you will get
2 card kit packets plus
10 completed cards.
*Place a $100 order and use the hostess
code and get
2 card kit packets plus
20 completed cards
Be sure and use the
Current code N66HK4ZQ
to get these specials.
Product List