The card I have for you today is using the markers to color right on the stamp. This is a fun technique to have the stamped image in 2 or more colors.
It is a very easy technique. I also have the marker club so it is really easy to get the whole set of markers during a 4 month plan. If you have been wanting to get the markers this may be an easier way to get them.

               Join my Marker club Today!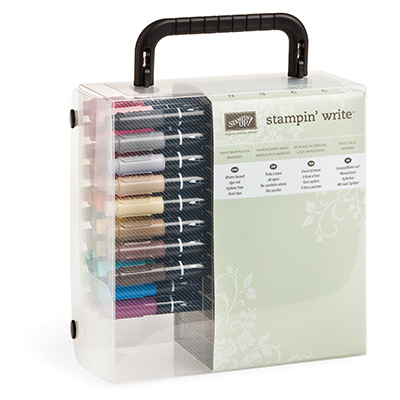 How would you like to own ALL the markers(38), the holder,
plus 80 sheets of card stock to match plus white and vanilla cardstock? How about if I threw in 25.00of EXTRA FREE product of your choice?
All of this is yours by joining my marker club!
Only 45.00 a month for  4 months, save money over ordering them individually, and get the additional 25.00 for free!
Contact me today to join my next marker club when it starts!
Happy Stamping,