Today I have another quick and fast card for you plus it is made with a stamp set you can get for FREE with a $50 order for Salebration. See the flyer on the right hand side. There are 19 items to pick from.
The card that I am sharing with you today. I will be doing a video on it on Thursday. Be sure and check back to see how it is made. Just a fun card to make and I love that new ribbon.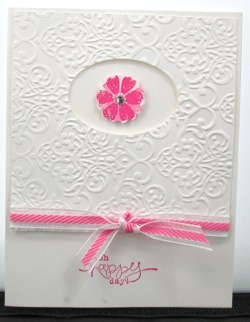 Hope you like the card.