You will learn all about vintage style. I have so many techniques and ideas to show you. You will make 4 cards, each highlighting a different vintage style: Modern Vintage, Layered Vintage, Distressed Vintage, and Very Vintage. The cards fit beautifully in this stylish purse.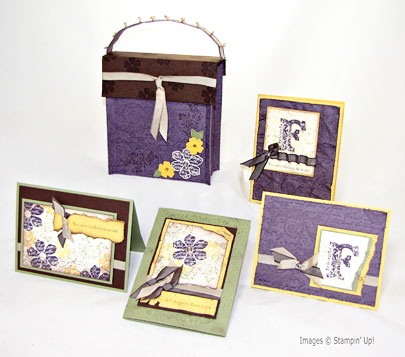 Vintage style is all the rage! This class will help you understand what creates the vintage feel, some great vintage techniques, tools of the trade and different vintage styles! You will enjoy the warmth, layers and texture of the four cards and coordinating vintage purse. This set makes a beautiful and stylish gift you can give for a birthday, wedding shower, graduation or even as a treat for yourself! 

You will make:
 •   One Vintage Purse
 •   Four coordinating Vintage Cards

Bonus Features:
 •   Vintage Style Guide
 •   Clear-Mount Stamp Tutorial

These projects feature the Vintage Vogue stamp set and Very Vintage Jumbo Stampin' Around Wheel along with a fun assortment of tools perfect for creating the vintage feel. The projects combine warm soft colors, texture, layers and ribbon to create different types of vintage style.
Alternate project designs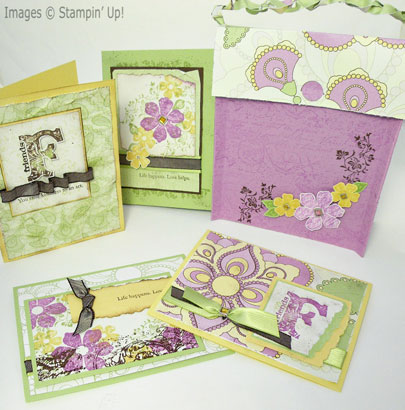 You can get all the instructions plus color photos to make these cards and purse for Free this month.
Place a $25 order (before t&s) on my web site in April and I will email you all the instructions for this kit.