Well I got all my swaps done and Karen next time I'm taking you up on the offer. ha ha!!
All 200 of them bagged up and ready to go to Phoenix.
 I wanted to use some of the new sets for my swap.Can't you tell purple is my favorite color.
Plus you never can have enough guy card ideas, So here is my second swap card.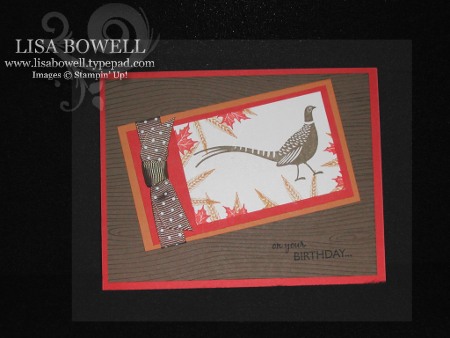 I will be back on the the 9th with lots of ideas and samples to share with you . If you signed up for the Sale a bration open house see you on the 10th.
I'll share some pictures next week from the trip.