Do you have the Big Shot or want to learn what you can do with it before you get one???
I offer monthly classes. We make cards, bags, boxes and many more neat projects. At each class we make 5 items.
 My next class is November 17th 6:30 – 8:30 or November 18th 10:00 – 12:00 or 6:30 -8:30
 Bring your big shot ( if you have one and cutting pad). You are welcome to attend this class if you don't have a big shot, mine is here to use. Come see what you can do with them Special on dies we used at the class.
Bring Adhesive.
Class fee: $15, class is free with a $25 order at class.
Here is one card we will be making at the next class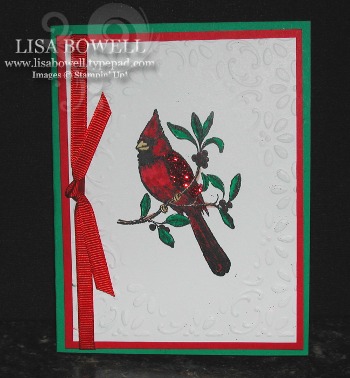 Here are some of the cards we have made at the past classes
 Sign up for the next class. Class size is limited. So sign up ASAP.
To see my complete class schedule visit  www.lisabowell.stampinup.net